20 Nov 2021 - 07:00 pm
Cleveland Assembly Hall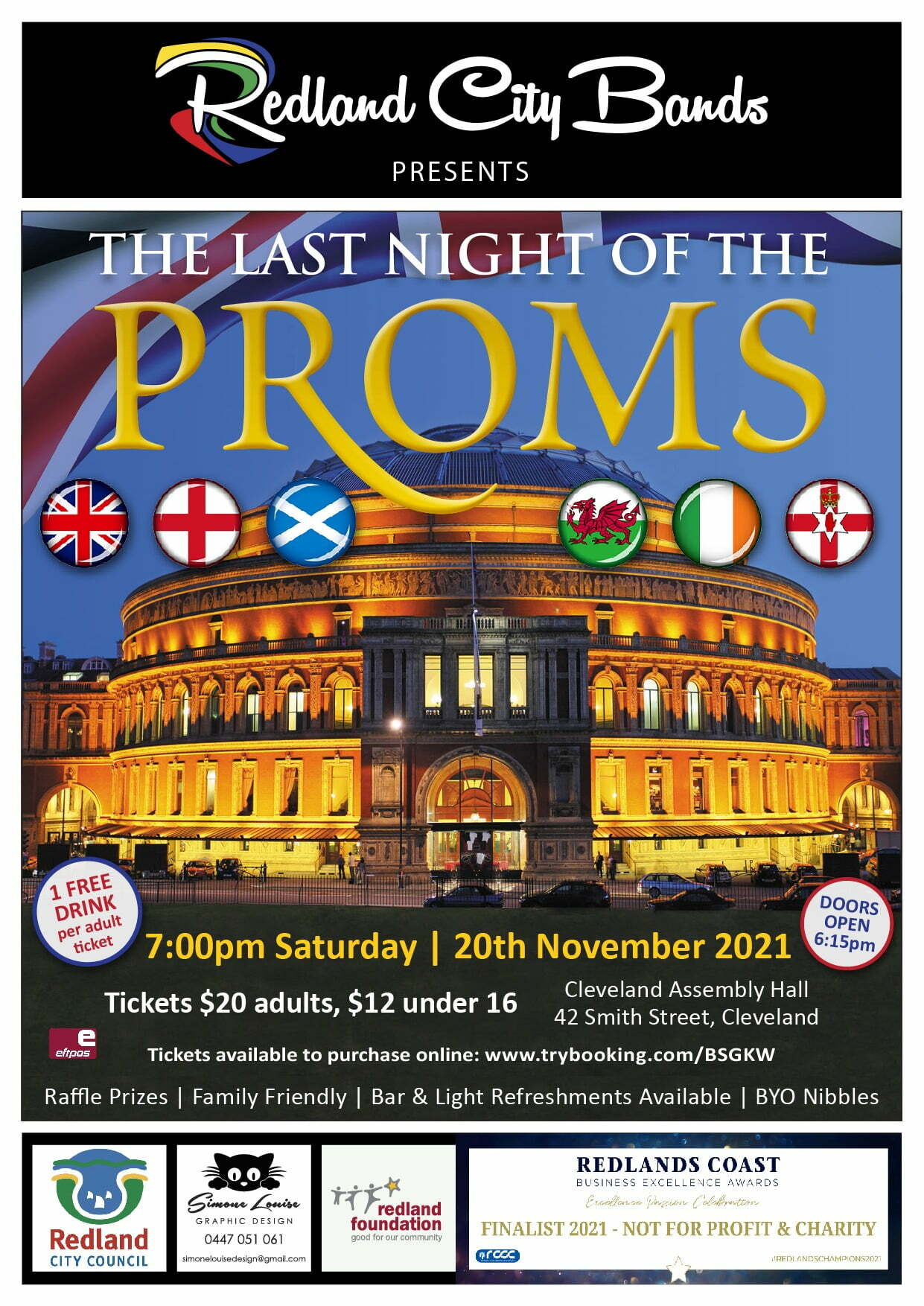 Exciting News!!    On Saturday 20th November  Redland City Bands is proud to present their "Last Night of the PROMS" event.
This is going to be a fabulous concert with music from Riverdance, Loch Lomond, Amazing Grace, Ireland of legend and

lore

 plus Pomp and Circumstance, Rule Brittania and so much more!
Come along book a table have a drink from the bar and hear our  outstanding premier Concert and Wind Ensemble Bands play outstanding music from across the UK including Britain, Ireland and Scotland.