15 Oct 2022 - 07:00 pm
Cleveland Assembly Hall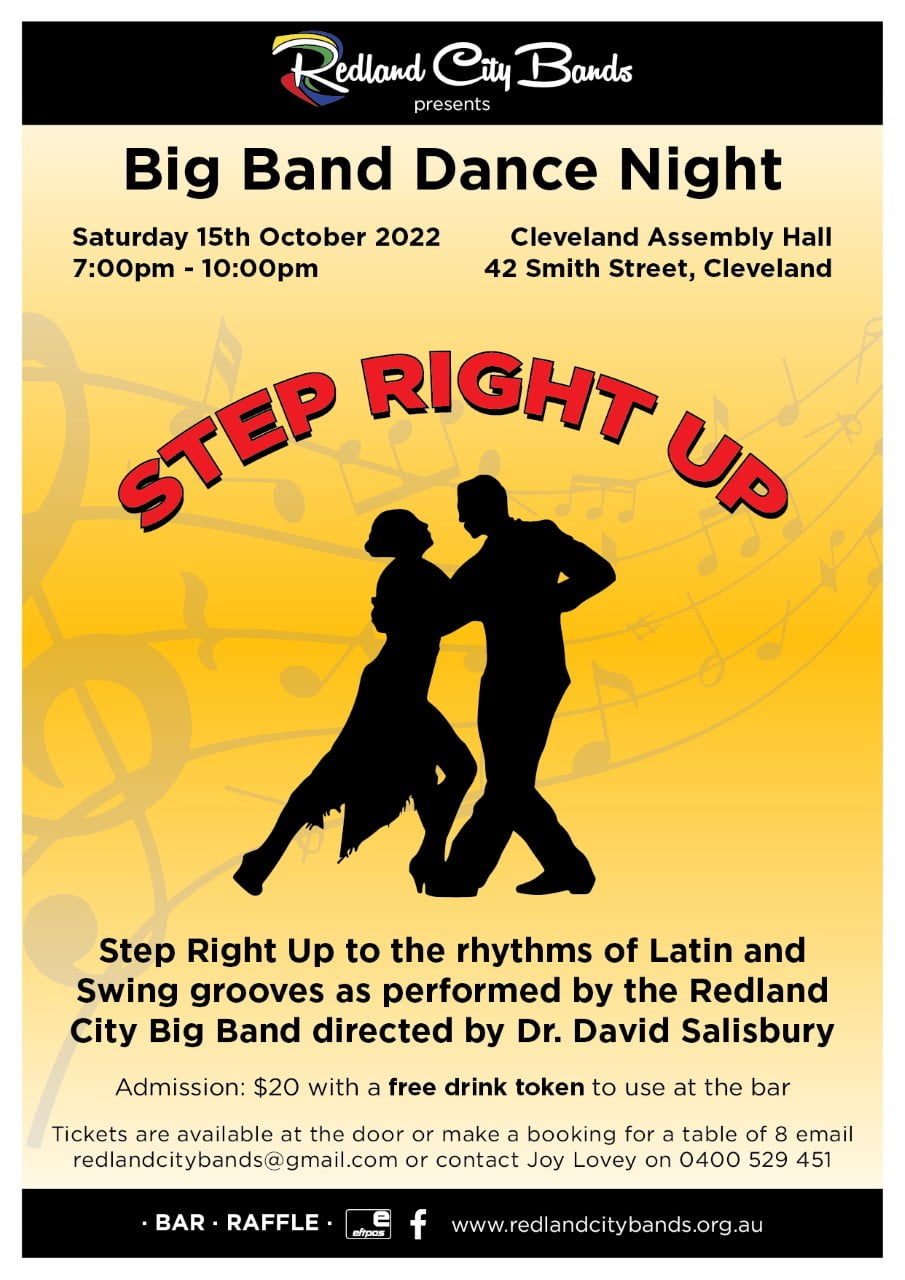 Redland City Bands Incorporated are excited to present their final Dance Night for 2022
featuring the Redland City Big Band performing timeless dance classics.                          The Set List is mostly up tempo Swing which will be suitable for Swing dances such as Lindy Hop, East Coast Swing, Balboa, Modern Jive and Ballroom Foxtrot or Quickstep. There will also be Modern Waltz, and Latin classics such as Rumba, Cha Cha Cha and Salsa.                                                                                                                                                    Dance fun for all ages so make sure to bring some friends for a swinging good time. Unfortunately due to Covid rules we are unable to provide our usual supper, but the bar will be open as normal and will have pre-packaged snacks available for purchase. 
When: Saturday 15th October 2022 7 pm- 10.30 pm
Where: Assembly Hall, Smith Street, Cleveland
Admission: $20 with a free drink token to use at the bar.
Tickets are available at the door with either option of cash or eftpos, or to make a booking for a table of 8 please email redlandcitybands@gmail.com or contact Joy Lovey on 0400 529 451
All attendees will need to sign-in using the Checkin Qld app (we have a barcode to scan).
All our events are subject to current Covid restrictions.