Peter Francis is the Conductor of the
Concert Band and is the Musical Director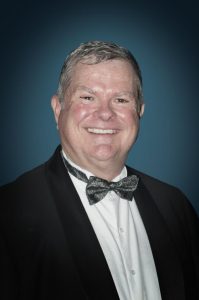 Peter Francis
Peter is a graduate from both the Queensland Conservatorium of Music and the University of Southern Queensland with a Diploma of Music and a Graduate Diploma of Further Education and Training respectively. Peter has studied conducting with Jerry Nowak and attended master classes with the late Professor Robert Rosen, James Croft, Tim Lautsenhauser, James Curnow and many others.
Peter began his teaching career in 1985 with education Queensland and since then has worked in a number of schools as a multi instrumental music teacher and a classroom music teacher. Peter also spent a number of years working as an education consultant for the Australian Academy of Music and during this time he was the founder and directly set up the first sixteen Adult starters bands.
Peter has had a very high involvement in community music having been the founding conductor of the Cleveland Symphony Orchestra, served as the conductor of the Redland Shire bands as well as his work with Adult Starters and for thirteen years was the conductor of the Queensland Youth Orchestra Wind Symphony. Peter was also the founding conductor of the QYO Big band. In 2017 peter was awarded life membership of the Queensland Youth Orchestras.
Whilst he was conducting QYO Wind Symphony Peter received recognition for his conducting having been the recipient of three Sunny awards from the Queensland Recording Industry for the best classical recordings for 3 CD's he recorded with Wind Symphony.
For a number of years Peter was also a part time lecturer  at the Queensland Conservatorium of music in the graduate program where he taught Multi Instrumental fundamentals. Peter has also been a conducting clinician for ABODA and the Singapore Band Directors association running master classes in conducting for both Queensland and Singapore teachers. Peter has also taught conducting to a number of private students.
In Dec 2004 Peter was the conductor of the Singapore Band Directors association cluster band festival honours band in their performance at Singapore's Victoria Concert Hall. In 2005 he was appointed to the position of Director of Music at Iona College. During his time in that position Iona College grew to a program with over 500 boys playing music in 26 large performance ensembles and many chamber groups. At Iona Peter led three international tours, four to Singapore and the other two to New Zealand.
Peter is in demand as a guest conductor and clinician having twice been a conductor of the Education Queensland "Most" program for outstanding students. He was also invited to be a guest conductor of the Birmingham symphonic winds (UK) and for the 7 years was the concert band conductor at the annual Mulkadee cross arts festival in Townsville. As an adjudicator he has worked at The Gold Coast Eisteddfod, the Redlands Eisteddfod, the Sunshine Coast Junior Eisteddfod, the Barrier Reef Festival, the Sydney Festival and the Brisbane Eisteddfod as well as Prestige Music Fest.
Peter is also a staff member of the Sound Thinking Summer School where he teaches in the Instrumental program for woodwind and brass students.
In 2019 Peter has been invited to take on the position of Brass Teacher and conductor of the Wind Orchestra at Mansfield State High School. This is a school of excellence in both Classroom and Instrumental Music. Peter is also the musical Director of Redland City Bands and conductor of the Redland City Concert Band.
---
Louise McGill is the Conductor of the Wind Ensemble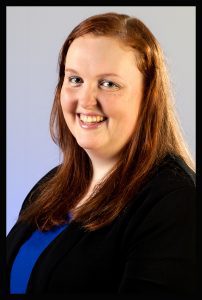 Louise McGill
Louise grew up in the Redlands area, beginning her musical journey on Clarinet at the age of 9. Not long after starting on the Clarinet, she joined the Redland City Bands Beginner Band and over the years has progressed up through to Wind Ensemble, Concert Band and Big Band.
Louise's enthusiasm for music and performance continued through high school and has become her career choice. Louise graduated with a Bachelor of Music (Clarinet performance) and Graduate Diploma in Education (Senior years) from the Queensland University of Technology.
During her time at QUT, Louise developed a passion for conducting. This was fostered through the Redland City Bands with Louise becoming the assistant conductor of the Wind Ensemble in 2011. Louise has further developed her skills through participation in master classes with Jerry Nowak, Tim Reynish, John Lynch, Rob McWilliams, and many others.
In addition to her Bachelor degree, Louise has additionally undertaken a Masters of Music at the University of Queensland, from which she graduated in 2017. Whilst completing her Masters degree, Louise studied Conducting with Warwick Potter and Composition with Robert Davidson.
In 2018, Louise has stepped up from her Assistant Conductor role to become the Conductor of the Wind Ensemble. Louise is very much looking forward to taking on the responsibility of directing the Wind Ensemble, and would like to thank Allen Clark for his excellent direction and mentoring over the past years.
In addition to her conducting role at Redland City Bands, Louise is a Multi Instrumental Music teacher at local Primary and Secondary schools and performs regularly with the Queensland Wind Orchestra, as well as with the Redland City Band Concert Band.
---
Megan Meteyard is the Assistant Conductor of the
Wind Ensemble.
David Salisbury is the Conductor of the
Big Band.
Dr. David Salisbury
David is a graduate from Berklee College of Music in Boston USA. At Berklee he studied with some of the world's most notable jazz musicians including Herb Pomeroy who played the Stan Kenton band, Phil Wilson a member of the Dorsey Brothers and the Woody Herman band and John La Porta who played with the Bob Chester Big Band and the Woody Herman Orchestra. Additionally, David studied for two years at the Boston Conservatory of music as a composition and saxophone student studying with Chris Roze and Larry Bell, both Julliard graduates, for composition as well as Hugo Norden for Counterpoint and Pasquale Principe for saxophone and clarinet. At Berklee he studied saxophone with George Garzone a founding member of the Fringe Free Jazz ensemble, Joe Viola founding chair of the Berklee woodwind department and Billy Pierce who played with the Jazz Messengers.
In addition to his Bachelor of Music with Honours in Jazz Composition and Arranging he has earned a Master of Arts in Ethnomusicology from San Diego State University, a Graduate Diploma in Secondary education from University of Western Sydney and a PhD in Ethnomusicology from University of New England.  For his doctorial studies he conducted fieldwork in West Sumatra recording over 65 traditional ensembles in 1984. As an ethnomusicologist his expertise in is music from Indonesia.
David began his teaching career in 1984 at Berklee College of Music and since then has worked in a number of schools, colleges, TAFE Victoria and New South Wales and university, teaching multi instrumental music tuition, composition, arranging, music technology, film scoring and ethnomusicology. He was the Director of Education for the Peter Britt Festival in Southern Oregon and pioneered a mentoring program that engaged members of the resident orchestra with young students from the region. As Head Teacher Band 2 at Nirimba TAFE of the Western Sydney Institute he initiated a Certificate II program for TVET high school students in music performance and production that gained them a one-year articulation into the TAFE Certificate III program.  David also served on the New South Wales TAFE academic board during his tenure there.
David has an extensive performance career working in professional theatre and musical theatre productions such as Three Penny Opera for the internationally renowned Oregon Shakespearean Festival and West Side Story for the Townsville Choral society. In addition, he has performed with the Boston Metropolitan Wind Symphony, Ashland City Band and Oregon Dance Theatre as resident composer and performer.  Other performing highlights include opening and support act for US jazz artist Stanley Turrentine, folk pop performer Jim Stafford as well as working with famed bassist of the Bill Evans Trio, Chuck Israel, David Brubeck, Paul Winter and Jon Henricks of Hendricks Lambert and Ross.
David has a long history of directing and conducting ensembles in both the USA and Australia.  The Jazz ensemble he directed at Nirimba TAFE performed at the Manly International Jazz Festival and the Joan Sutherland Performing Arts Centre.  He has had a very high involvement in community music having been the conductor, for three years, of the Townsville Concert Band, winner of the state band competition in 2015 as well as director of the Stokes Nicholson Big Band for five years. David is currently directing the Redland City Big Band.
---
David Wellman is the Conductor of the
Beginner Concert  Band.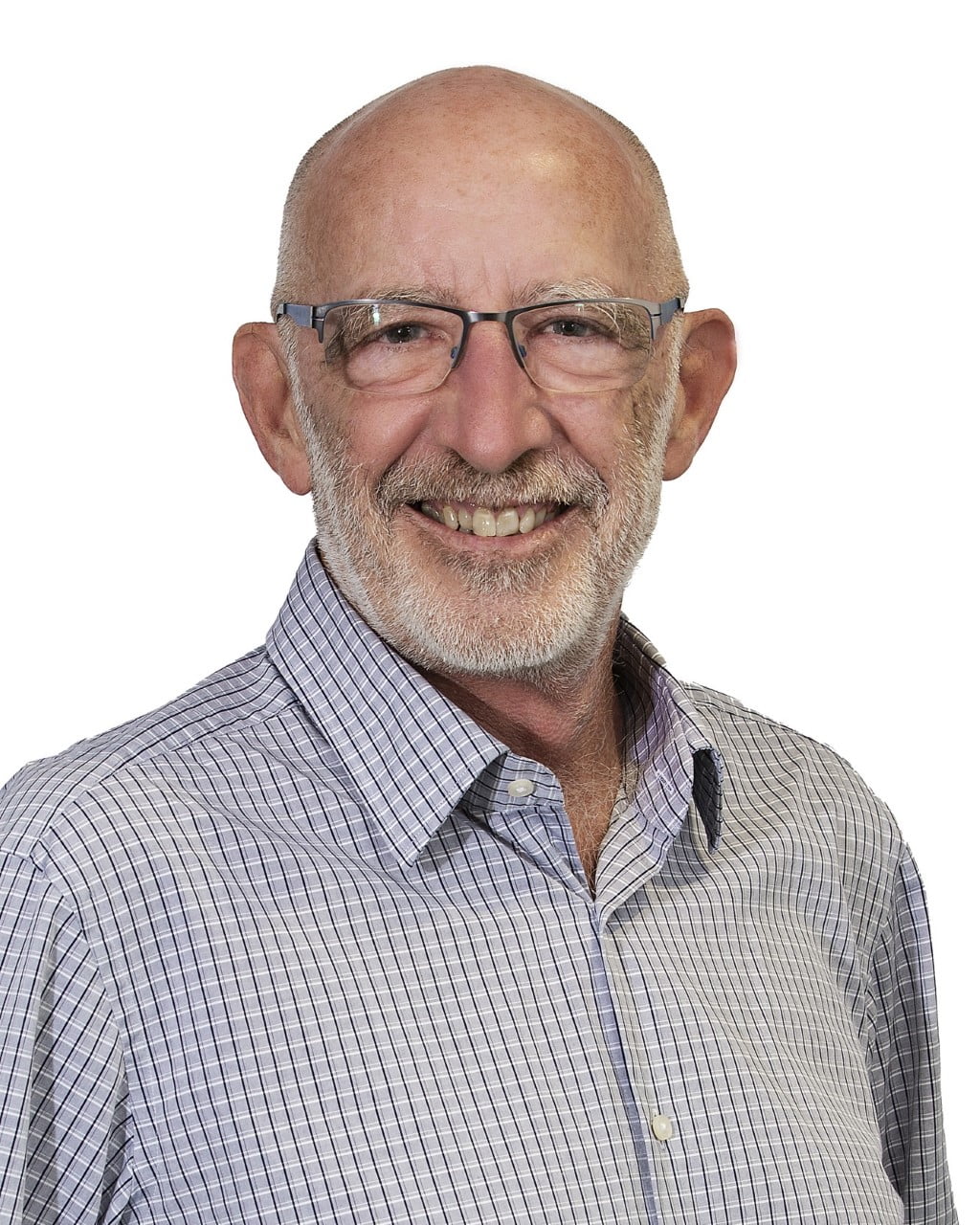 Music Biography: David Wellman
David worked for more than 25 years as a professional trumpet player and music teacher. After playing in various rock bands in Adelaide during his early years he successfully won his first orchestral position in 1979, with the then named Queensland Philharmonic Orchestra (later amalgamated into the Qld Symphony Orchestra). He played with the orchestra for eight years before becoming a freelance musician. Over the next 15 years David played all over Australia with various touring shows and orchestras. Shows included 'Ain't Misbehavin', 'HMS Pinafore', 'Disney on Ice', 'The Moscow Circus', 'Jerry's Girls', 'West Side Story' and 30 months with the original 'Phantom of the Opera' production in Melbourne. He also worked for 18 months at Jupiter's Casino on the Gold Coast in the showroom band. David has played with many Australian orchestras as a freelancer including the Melbourne Symphony Orchestra, Orchestra Victoria, the Queensland Symphony Orchestra, the Adelaide Symphony Orchestra and the Tasmanian Symphony Orchestra. Along with professional playing, David was also been actively engaged in instrumental teaching and conducting, working for almost 20 years at Wesley College in Melbourne. In the 1980s he also taught at Brisbane Boys College, Brisbane Girls Grammar, The Southport School and St Ita's. At tertiary level David has worked at the QLD Conservatorium, the Victorian College of the Arts and Melba Conservatorium. Currently David uses his education in psychology to work as a senior data analyst for a non-government-organisation supporting the health workforce in rural and remote QLD, and keeps active in music through involvement in community music making.