12 Oct 2018 - 07:00 pm
Edgar Harley Band Hall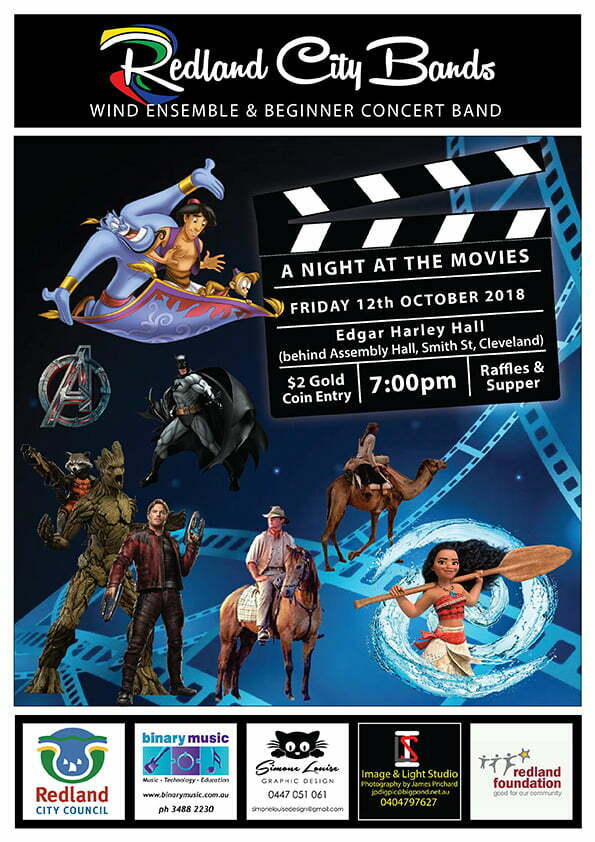 You are cordially invited to our "At the Movies" Concert featuring the Redland City Beginner Concert Band and the Redland City Wind Ensemble.
Come along on Friday evening 12th October 2018 at 7 pm to the Edgar Harley Hall Cleveland Showgrounds (entry via Smith Street) for a great night of musical entertainment and social atmosphere with supper included and a chance to win great raffle prizes.
The program will include many popular and well known movie theme tunes.
Entry by $2 gold coin.
We look forward to seeing you there!