16 Oct 2021 - 07:00 pm
Cleveland Assembly Hall
RCB's SPRING DANCE is coming soon!
Featuring RCB BIGBAND and SMITH STREET STOMPERS on October 16th at Cleveland Assembly Hall from 7pm.
With the easing of the restrictions announced on 8th October, we are pleased to advise that Dancing is allowed to go ahead without masks, so the Dance on the 16th is going ahead as planned.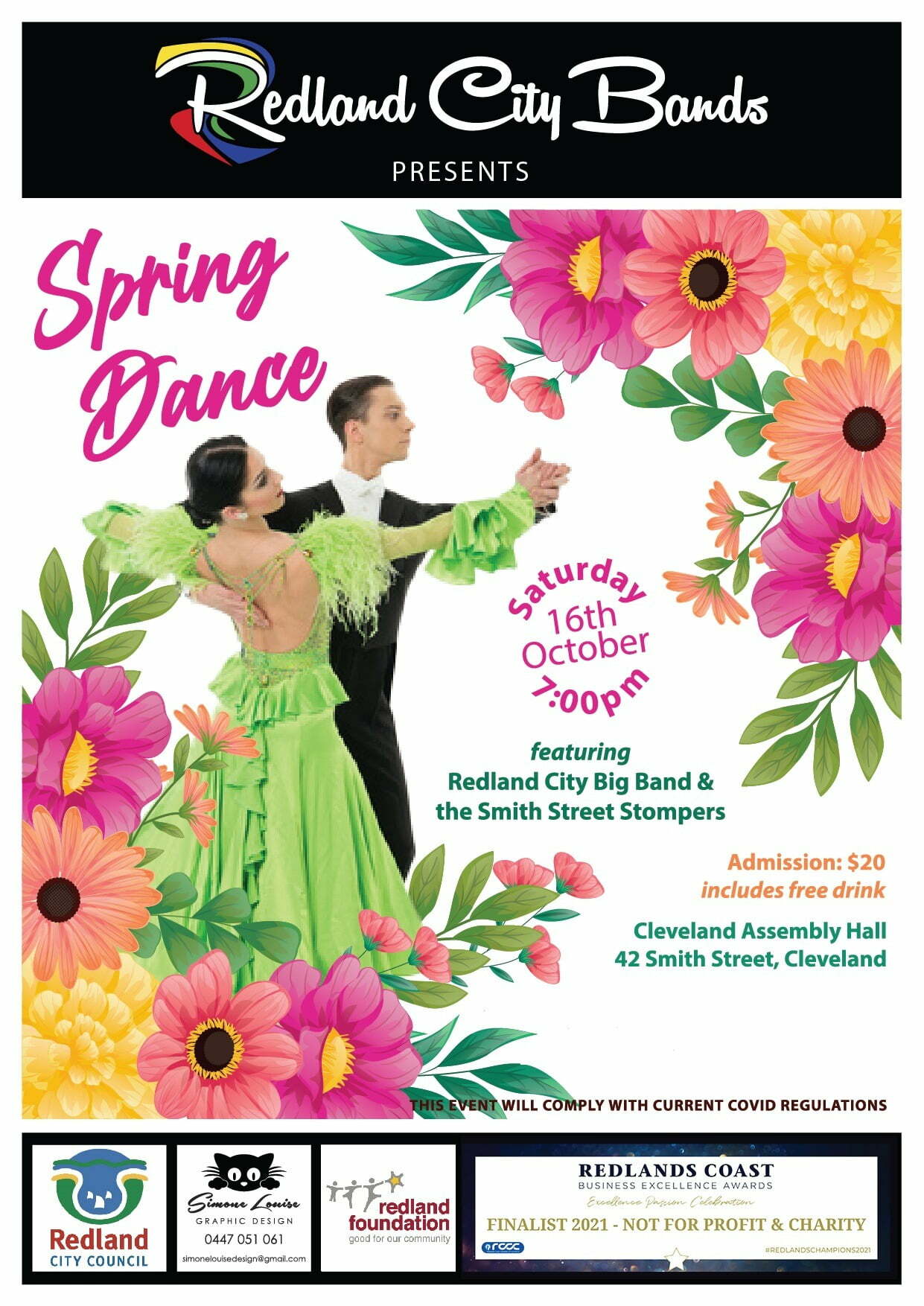 Get into the groove when Redland City Bands present their final dance for 2021 featuring the Redland City Big Band performing timeless dance classics.                              The Set List is mostly up tempo Swing which will be suitable for Swing dances such as Lindy Hop, East Coast Swing, Balboa, Modern Jive and Ballroom Foxtrot or Quickstep. There will also be Modern Waltz, and Latin classics such as Rumba, Cha Cha Cha and Salsa.
Big Band Dance Set List 2021 10 16_DS_Update
Dance fun for all ages so make sure to bring some friends for a swinging good time.
There will be a licenced bar operating for refreshments.
Due to current QLD Covid regulations Redland City Bands Dance will now be a ticketed event. These can be purchased at trybooking
*While we strive to bring you the best performances, we are bound by Covid regulations and must adhere to all current restrictions at time of events. A full refund will be available if event is cancelled due to Covid.