19 Jun 2021 - 07:00 pm
Edgar Harley Band Hall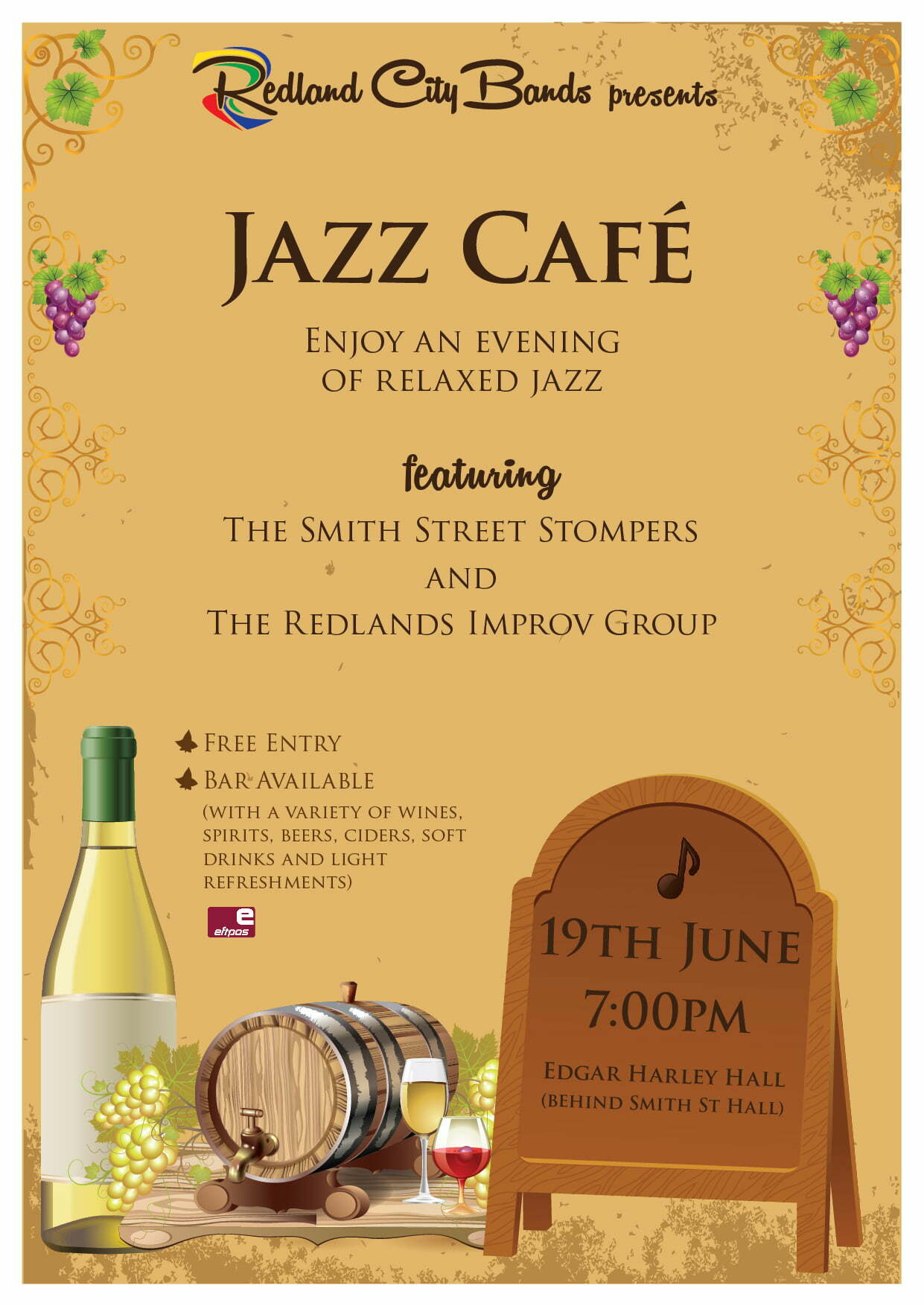 Redland City Bands are excited to present our "Jazz Cafe" evening  featuring two of our groups – the Jazz Improvision  and the  Smith Street Stompers,  this Saturday starting at 7pm in the Edgar Harley Hall (entry via 42 Smith Street near the Cleveland High School oval).

Join us for a lively evening of  jazz from both groups.   The Smith Street Stompers will perform Dixie style jazz along with accompanying vocals. For those that appreciate older style jazz, expect to recognise some golden oldies and real favourites. The Smith Street Stompers band members are Stephen on drums, Graham on trombone, Allan on trumpet, James on clarinet, Gary on tenor sax, Nik on double-bass, Chris on guitar, Judy has the vocals and Joquithe on piano. 

Jazz is the perfect accompaniment to keeping one warm in the evening as winter approaches . Settle in for a toe-tapping evening of jazz entertainment.

Entry is free and the bar will be open.