31 Mar 2023 - 07:00 pm
Edgar Harley Band Hall
For a great night's entertainment come along to our Friday evening Concert on 31st March starting at 7pm in the Edgar Harley Hall Cleveland Showgrounds (entry via Smith Street) featuring the Redland City Beginner Concert Band and Wind Ensemble.
The program will include popular and well known tunes such as The Dark Knight and theme from Superman as well as exciting new ones such as Dr Mayhem and Northpointe Fantasy.
Enjoy the great social atmosphere with raffle prizes and drinks available from the bar.
Admission is only $5 Adults with Under 18 free and tea and coffee and supper is included!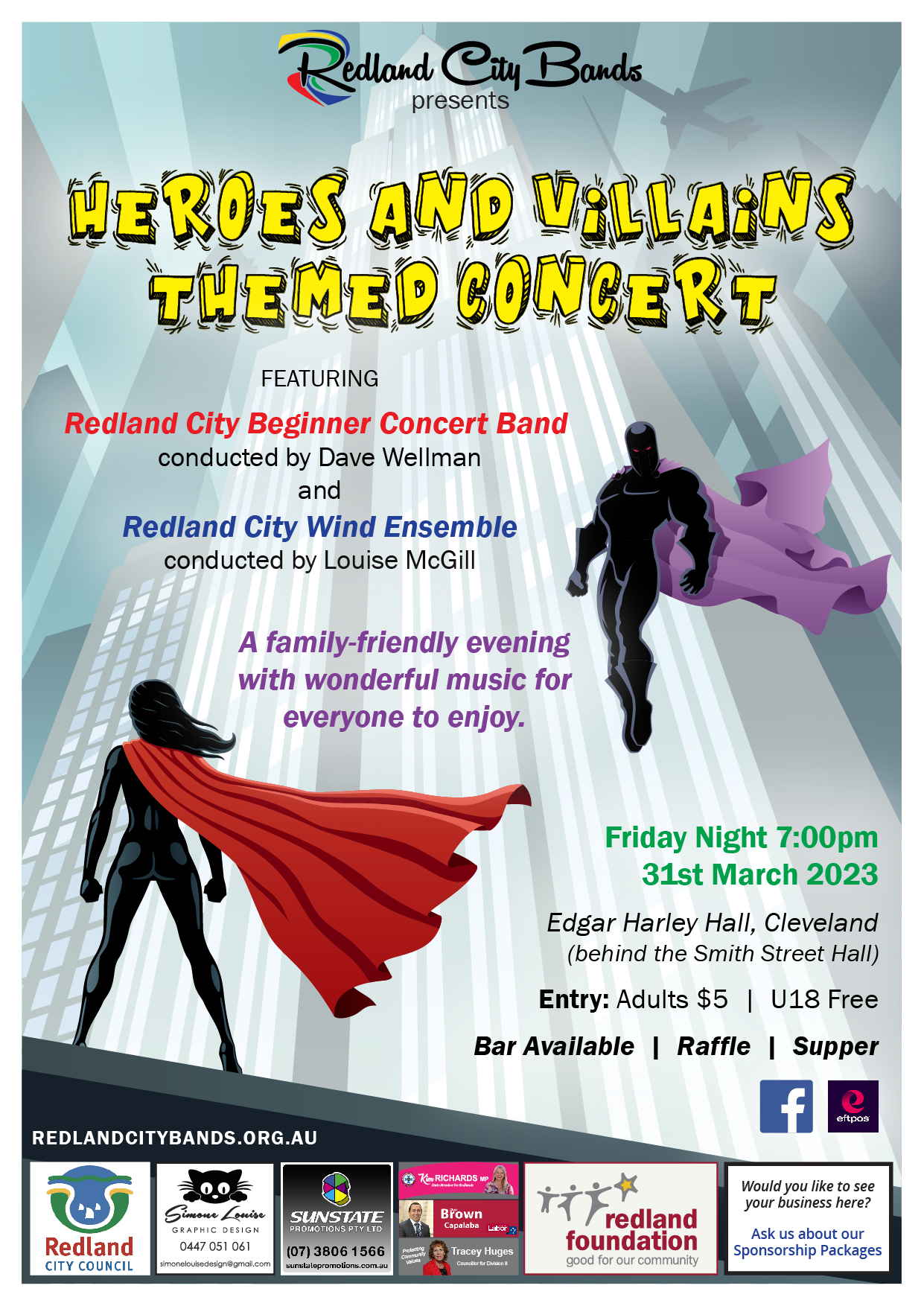 We look forward to seeing you there.