5 Aug 2023 - 07:00 pm
Cleveland Assembly Hall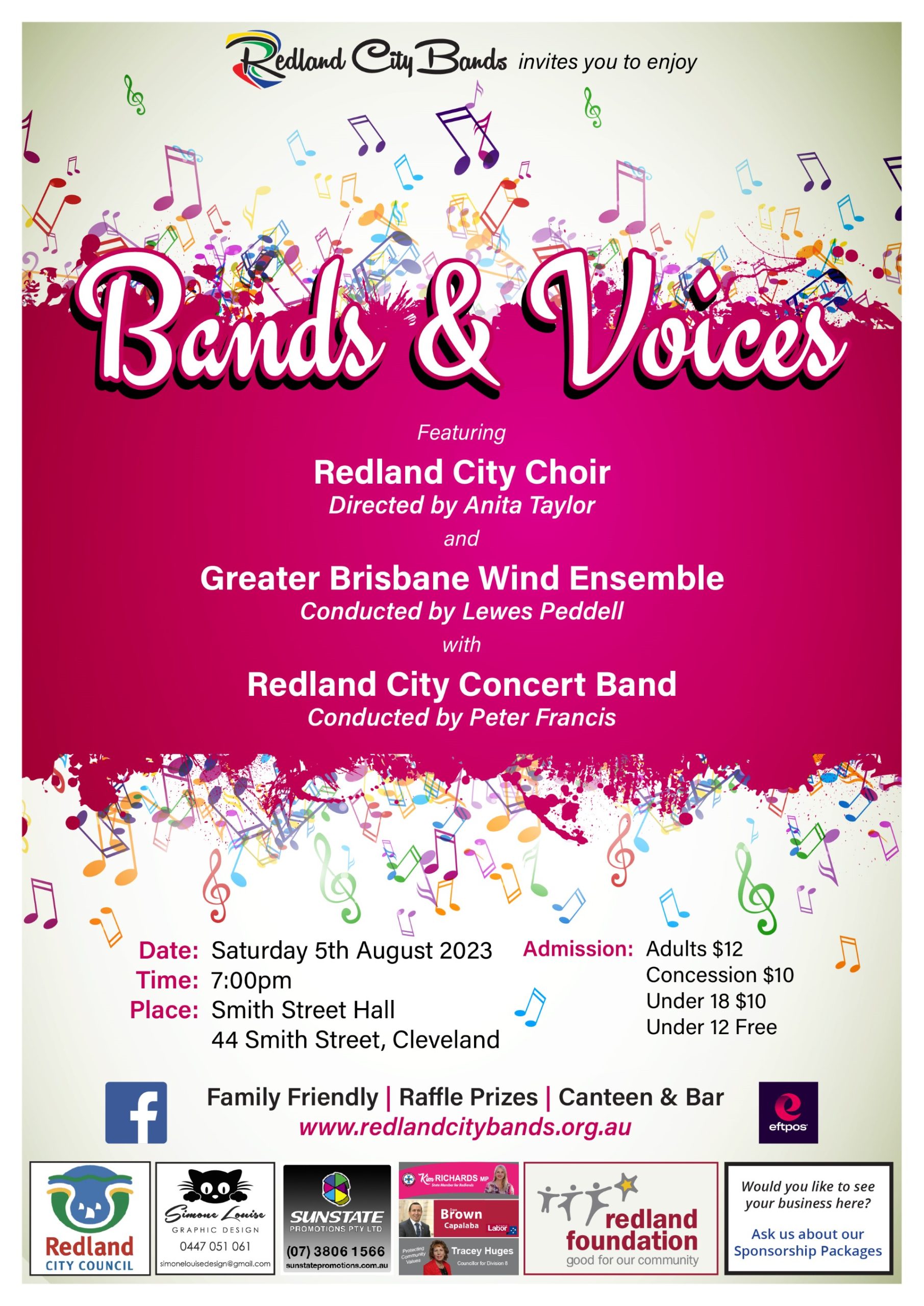 It is going to be a fantastic concert this Saturday 5th August with performances by RCB's Concert Band, and our guest performers; The Greater Brisbane Wind Ensemble & Redland City Choir – and a combined piece with all three groups!
Please come with your friends and families to support these performers and enjoy an evening of wonderful music.
The Concert starts at 7 pm in the Assembly Hall (next to the Cleveland High School oval) at 44 Smith Street Cleveland.
Admission of $12 for Adults, $10 Concession & Under 18, with Under 12 free, is payable at the door.
The Bar is available with a variety of refreshments.