18 Jul 2023 - 08:30 am
Edgar Harley Band Hall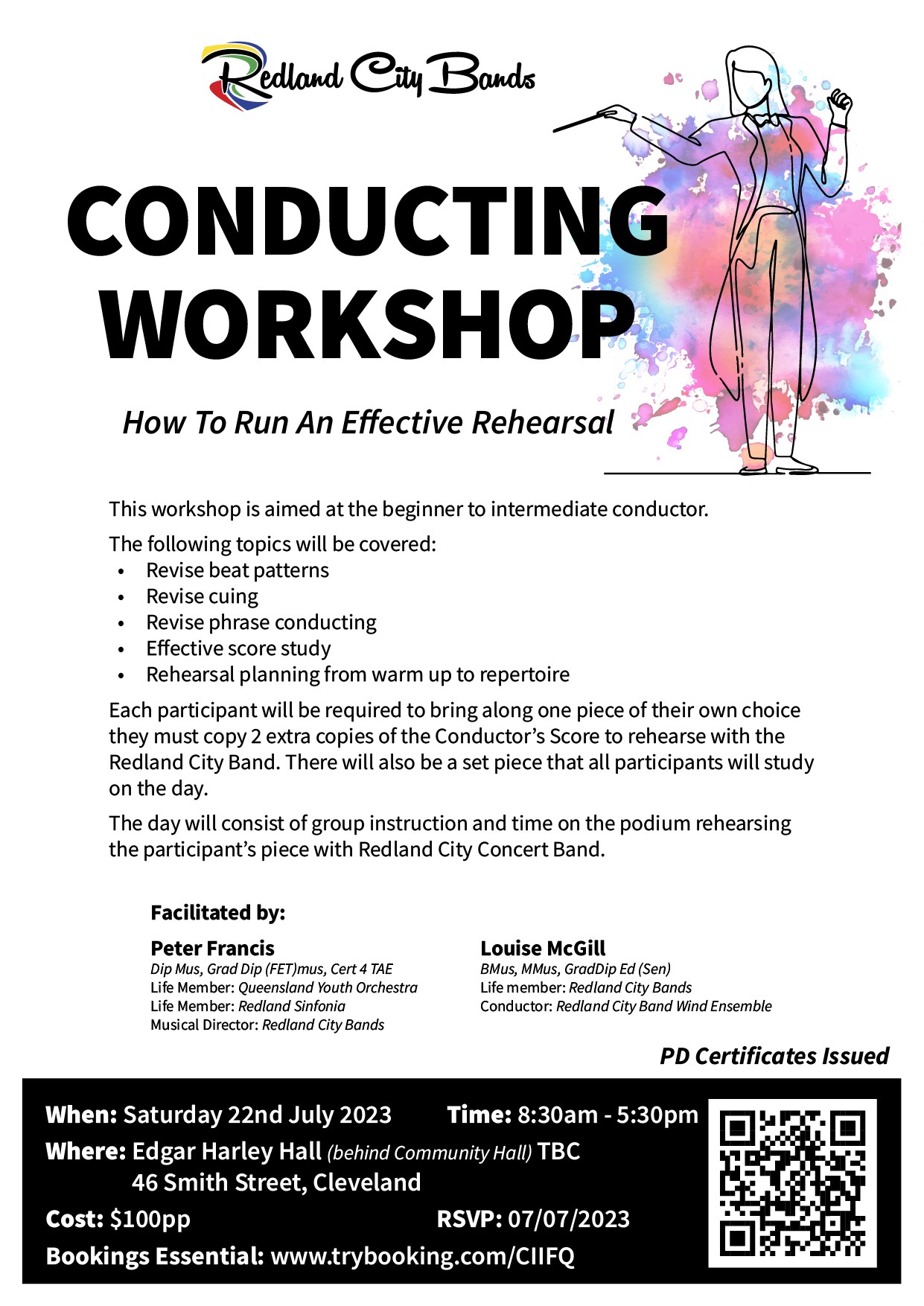 Redland City Bands are presenting a one day Conducting Workshop run by Mr Peter Francis Musical Director of RCB and Conductor of Concert Band and Ms Louise McGill Conductor of Wind Ensemble both of whom have many years experience in conducting and teaching. This event is on Saturday 22nd July  from 8.30am to 5.30pm in our band rehearsal room the Edgar Harley Hall and is open to band members and members of the public at a very reasonable cost of $100 for the whole day.
Professional Development Certificates will be provided upon completion of the workshop.
The tutorial aspect will be run in the morning and then there will be the opportunity in the afternoon to put your new skills into practice by conducting a real band (made up from volunteers from Concert Band).

No experience is necessary, all are welcome.
If you have ever wished to learn how to conduct and experience the real thing in front of a band this will be your golden opportunity.
Numbers are limited and bookings are essential.