Peter Francis is the Conductor of the
Concert Band.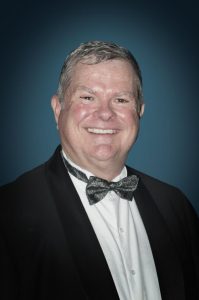 Peter is a graduate from both the Queensland Conservatorium of Music and the University of Southern Queensland with a Diploma of Music and a Graduate Diploma of Further Education and Training respectively. Peter has studied conducting with Jerry Nowak and attended master classes with the late Professor Robert Rosen, James Croft, Tim Lautsenhauser, James Curnow and many others.
Peter began his teaching career in 1985 with education Queensland and since then has worked in a number of schools as a multi instrumental music teacher and a classroom music teacher. Peter also spent a number of years working as an education consultant for the Australian academy of Music during this time he was the founder and directly set up the first sixteen Adult starters bands.
Peter has had a very high involvement in community music having been the founding conductor of the Cleveland Symphony Orchestra, served as the conductor of the Redland Shire bands as well as his work with Adult Starters and for thirteen years was the conductor of the Queensland Youth Orchestra Wind Symphony. Peter was also the founding conductor of the QYO Big band.
In the last few years Peter has received recognition for his conducting having been the recipient of three Sunny awards from the Queensland Recording Industry for the best classical recordings for 3 CD's he recorded with QYO.
For a number of years Peter was also a part time lecturer in at the Queensland Conservatorium of music in the graduate program where he taught Multi Instrumental fundamentals. Peter has also been a conducting clinician for ABODA and the Singapore Band Directors association running master classes in conducting for both Queensland and Singapore teachers. Peter has also taught conducting to a number of private students.
In Dec 2004 Peter was the conductor of the Singapore Band Directors association cluster band festival honors band in their performance at Singapore's Victoria Concert Hall. In 2005 he was appointed to the position of Director of Music at Iona College.
Since his appointment to this position Iona College has grown to a program with over 500 boys playing music in 26 large performance ensembles and many chamber groups. Since coming to Iona Peter has led three international tours 4 to Singapore in the other two to New Zealand. Peter teaches Both Classroom and Instrumental music at the college.
Peter is in demand as a guest conductor and clinician having twice been a conductor of the Education Queensland Most program for outstanding students. He was also invited to be a guest conductor of the Birmingham symphonic winds (UK) and for the last 6 years has been the concert band conductor at the annual Mulkadee cross arts festival in Townsville.
As an adjudicator he has worked at The Gold Coast Eisteddfod, the Redlands Eisteddfod, the Sunshine Coast Junior Eisteddfod, the Barrier Reef Festival, the Sydney Festival and the Brisbane Eisteddfod.
Peter is very pleased to once again renew his association with the Redland City band.
---
Louise McGill is the Assistant Conductor of the
Concert Band.

---
Allen Clark is the conductor of the
Wind Ensemble.
Allen commenced his playing career on Baritone with the Invermay Silver Band in Launceston, Tasmania, at the age of ten, before progressing to Principle Euphonium at the age of sixteen. Ten years later Allen took over as conductor of the band and by this stage Allen had been adjudged Tasmanian Euphonium champion on two occasions. Allen then set about improving the standard of the band and was successful in taking the band from C grade to B grade during his nine-year term as conductor.
Shortly after taking over as conductor, Allen completed a one-year preparatory course on music performance at the University of Tasmania, followed by the completion of a conducting unit at the University under the guidance of Monte Mumford. Allen also joined the University's Concert Band, under the direction of Monte, where he played Euphonium during its transition into the highly acclaimed University of Tasmania Wind Orchestra. Allen was appointed assistant Musical Director of the Wind Orchestra in 1994 and continued in this role until re-locating to Queensland in 1999. During this time, as a member of the Australian Band and Orchestra Directors Association (ABODA), Allen attended a number of conducting clinics both in Tasmania and Victoria, with prominent wind band directors from the USA, the United Kingdom and Australia, as guest clinicians.
In 2000, Allen joined Brisbane Excelsior Brass Band and played Euphonium, Baritone and Tenor Horn with the band during its rise to No 1 ranking in Australia. This playing experience under the direction of Howard Taylor, and among a number of Australia's finest brass players, has inspired Allen to continue to pursue new heights in both his playing ability and conducting skills.
Although heavily involved in community music for many years, Allen's professional career path has been in Accounting. Allen is Financial Accounting Manager for one of Queensland's largest offset printing companies, Inprint Pty Ltd, and is a member of the Institute of Chartered Accountants in Australia. Allen has a Bachelor of Business and completed his MBA prior to moving to Queensland, at which time he was awarded the Owen McCarthy medal for highest academic achievement.
Reece Jarman is the conductor of the
Beginner Concert Band.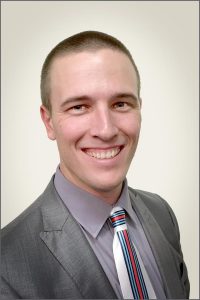 Reece started his musical career at Primary School, learning first the Alto Saxophone and then the clarinet. He became aware of the then Redlands Shire Bands at a music camp that the bands ran and decided to join the Beginners Band. Because of his natural talent he quickly progressed through the ranks to play in the Wind Ensemble, Concert Band and Big Band. He continued his involvement in music by enrolling at the Queensland Conservatory (Conducting) although he has currently put his studies on hold. Reece is a long-standing member of the Redland City Bands and is an accomplished musician and conductor within the organisation.
On his own initiative Reece started a successful Jazz Improvisation Group which rehearse
after Beginner Band on Tuesday nights. Thanks to Reece this group of players have greatly improved their musical skills and solo playing.
Reece also instigated an annual Beginner Band Solo Night held in the Band rehearsal room where each of his band members are given the opportunity to play music of their own choice in front of an audience and a sympathetic adjudication panel. This experience and the written comments given to the players at the end of their performance encourage their musical development.
The passion Reece has for music and the enjoyment he gains from encouraging others, in particular those starting out on a musical journey, irrespective of age, is very obvious and he has an innate ability to transfer this passion to individuals and his bands as a whole.
---